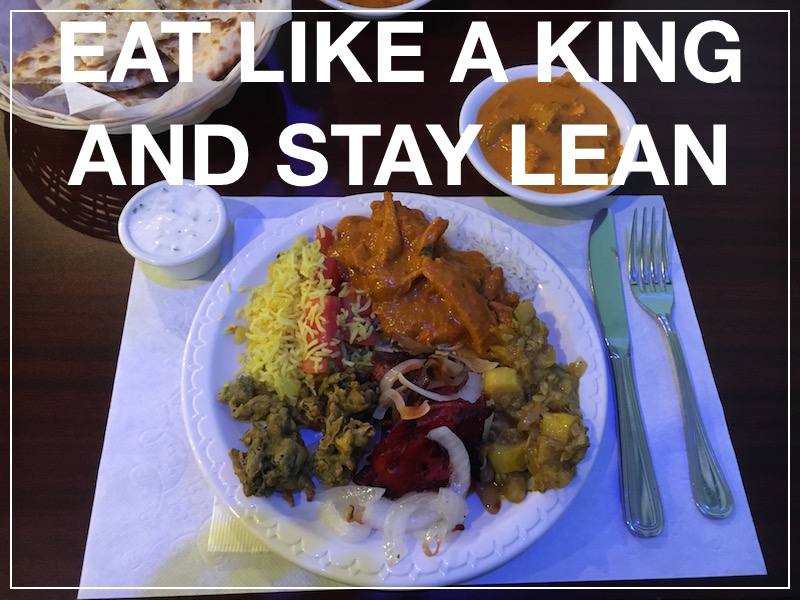 Subj: The Incredible Health Benefits of Intermittent Fasting.
Fasting is one of the best things you can do for your health.
Your body is capable of amazing things – You have the power to heal yourself and become stronger if you know how.
You can live longer, be ripped, boost testosterone and grab life by the balls with vigor, focus and energy.
All it takes is an adjustment in the way you eat.
Intermittent Fasting is a natural way to level up your life and improve your health and physique.
In this post I will show you the benefits of intermittent fasting, how to use fasting to your advantage to build muscle, burn fat and boost T levels naturally.
What is Intermittent Fasting?
Intermittent fasting is your ticket to fast fat loss, better health and more muscle (if you workout).
I've lost over 20 pounds of fat with intermittent fasting.
It blasted my belly fat and helped me get a rock-hard six pack in a few months. During those few months, I don't put any extra time in the gym or restrict calories.
All I did was change how I ate.
Instead of eating all day, I only ate within an 8-hour "feeding" window. When the window ended, I stopped eating until the start of the next feeding window.
That's to concept of intermittent fasting – Eat within a feeding window and when the feeding window ends, you stop eating until the next window begins.
There are many methods of intermittent fasting. Feeding windows and fasting durations vary between methods.
Which method is right for you?
Read on and find out!
Intermittent Fasting Methods
There are three common types of intermittent fasting:
16/8 Intermittent Fasting
5/2 Intermittent Fasting
and One Meal a Day, a.k.a. the Warrior Diet.
Each type has its pros and cons depending on what you are trying to accomplish.
16/8 Intermittent Fasting
Purpose: The best intermittent fasting diet for building muscle and keeping low body fat.
Pros: Quick results, low maintenance, sustained energy.
Cons: Takes time to get used to.
16/8 intermittent fasting calls for 16 straight hours of fasting and an 8 hour feeding window.
The fasting schedule is kept every day for as long as necessary until the desired results are achieved.
I use the 16/8 method when fasting because it fits my schedule and lifestyle nicely.
I will wake up at 6:30AM, skip breakfast, eat lunch around noon and dinner around 8 PM. I'll typically have a few snacks in between meals.
I recommend keeping snacks close by at all times. I keep a huge bag of unsalted almonds at my office for a snack. Hard boiled eggs are also great in-between meals.
You want to pack as many wholesome calories into your feeding window as you can. Especially if you have a workout routine – you must eat enough to recover and stay energized.
I typically just eat lunch and dinner, but you can eat any number of meals while intermittent fasting, as long as all the meals are consumed within your feeding window.
Depending on your schedule, your feeding window can be 10AM – 6 PM, 8AM – 4PM, or any eight hour window that works best for you.
This method work extremely well with the old school steak and eggs diet.
The 5:2 Intermittent Fasting Method or "The FastDiet"
Purpose: Increased fat metabolization and deep body detox.
Pros: Eat normally for most of the week.
Cons: 5 days of Heaven are followed by 2 days of Hell.
The 5:2 intermittent fasting method is where you eat regularly for 5 days straight then fast for 2 days in a row.
On 'fasting' days, you eat nothing or eat only 500-600 calories each of those two fasting days.
The 5:2 diet is more of a deep detox and fat loss technique and is more for overall heath rather than bodybuilding.
It's great if you want to be super lean but, I don't recommend doing this often if you want to maintain muscle size.
One Meal A Day Intermittent Fasting – The Warrior Diet
Purpose: Ultra Low maintenance diet for those who want to stay fit and lean.
Pros: You WILL get lean fast.
Cons: Requires mental fortitude and will power of an ancient Karate Master.
The Warrior Diet is where you fast all day and eat one huge meal at night.
General Stanley McCrystal used a 'Warrior Diet' to stay lean for years while physically training 2 hours every morning.
This is a challenging diet and may be hard for many people to get used to but can prove effective.
Legendary bodybuilder Serge Nubret and Pro NFL running back Herschel Walker thrived on one meal a day.
With the Warrior Diet, you are basically fasting for 23 hours a day.
As you can see, each intermittent fasting method has positives and negatives. But all intermittent fasting methods have benefits.
Intermittent Fasting Benefits
There are many benefits to intermittent fasting ranging from fat lose, to muscle growth, even living longer! See details below –
Lose Fat (and get ripped!)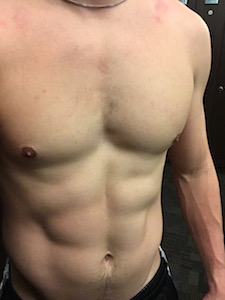 Intermittent fasting will torch fat off your body faster than you thought possible. It's a healthy and natural way to lose fat quickly.
Your body burns fat for energy when you reduce your food intake, making intermittent fasting the best way to get ripped.
It doesn't matter how big your muscles are, if they are covered with fat, they won't show!
To get ripped you must be lean. And intermittent fasting gets you lean fast.
So fast that I notice an improvement in my physique after one day of 16/8 fasting! I'll wake up the next morning following day one, and see that my abs are more visible than the day before.
You're also likely to consume fewer calories when intermitting fasting since you'll have less time to eat and snack so chances of storing body fat are reduced.
Live Longer and Healthier
"To lengthen thy life, lesson thy meals." – Benjamin Franklin
"One quarter of what you eat keeps you alive. The other three quarters keeps your doctor alive." – Ancient Egyptian Proverb
Intermittent fasting can help you live a longer, healthier life.
Reducing your meals will inherently cut out saturated fat, sodium, and cholesterol that clogs your arteries. You'll also eat less poison, pesticide, genetically modified food that damages your health.
You're also less likely to be overweight, suffer from type 2 diabetes or have high blood pressure if you fast regularly.
Save Time
Time spent cooking, preparing, and searching for food is time you won't get back.
With intermittent fasting, you will save time by preparing less food through the day.
Try meal prepping to save even more time and ensure you always have healthy meals ready to eat.
Increase Growth Hormone Production
Intermittent fasting significantly increases natural growth hormone production.
Without food readily available, your body taps into 'primal' reserves to protect muscle and increase strength.
Sharper Focus and Mental Clarity
Fasting helps you focus. Digestion takes a lot of energy. When you're full, you're content and satisfied. That's why you just want to nap after a big lunch.
When you go a long time without eating, your mind goes into survival mode and you enter a heightened state of awareness.
This heightened awareness gives you extreme focus, just like it gave your ancestors focus when hunting hungry. They needed laser focus to get a kill or else they would starve.
For this reason, my mornings are more productive when I'm fasted.
Full disclosure: It will take a few days to get used to the hunger. You must eat enough during your feeding window to sustain your self throughout the morning.
Fasting is a Natural Detox
Most body detox or 'cleanse' require you to be in a fasted state. That's because every bite of food puts trace amounts of toxins into your body.
Food additives, artificial ingredients, chemicals build up in your body over time and make you sick.
Intermittent Fasting gives your body a break from digestion so it focuses on repairing your body and flushing out toxins.
Eating nothing and drinking fresh, clean water allows your body to do what it does best and repair itself from damage done through just living.
Many cultures practice fasting for millennia for health and religious reasons. It's a safe an effective method to heal your body naturally.
Increased Self Control
Why would anyone intentionally starve them selves? I'm not talking about becoming anorexic here. I'm talking about consuming all your required calories to stay healthy in a specific timeframe.
You see, we've been conditioned to overeat. Food is so easily available to us we begin to think that eating needs to happen constantly. The truth is, it's OK to be a little hungry at times. It makes you appreciate the food you eat and allows you to practice self control.
You need to change your thinking about food and nutrition. Our ancestors thrived on very little food. human lifespan hasn't improved much over the last century even though food is more available than ever. We have too much of a good thing and are eating ourselves to death.
Intermittent Fasting Results
You'll notice the effects within days. Then watch your body fat melt away.
As a result my body craved nutrient dense foods. Everything started to taste better. Eating became more enjoyable and satisfying. Plus, I could eat as much as I wanted without guilt!
Fasting is your body's natural way to burn fat, and it's better than any pill or supplement.
When fasting, you don't have to count calories or eat 8 small meals a day.
In addition to fat loss, intermittent fasting provides many benefits including increased growth hormone production, body detoxification and life extension.
Intermittent fasting is great for people with busy schedules, travelers, or for those who enjoy a low maintenance lifestyle.
Fasting is a practice where you restrict or eliminate calories for an extended period of time. Fasting can be done for hours, days, or, in extreme cases, weeks at a time.
Intermittent fasting is not a diet, although it's commonly referred to as one. It is actually an eating schedule or eating routine.
Intermittent Fasting for Bodybuilding
Natural bodybuilders can use intermittent fasting to 'hack' their biology and amplify their results in the gym.
Intermittent fasting results in increase growth hormone to build lean muscle mass while keeping body fat low. This makes it perfect for natural bodybuilding.
Intermittent fasting is a great way to achieve a natural, lean physique. Intermittent fasting works best for men over 25. At this age, your metabolism begins to slow and lifestyle changes, such as desk jobs, begin to take their toll.
The result of sitting around all day is extra body fat which will 'cushion' your muscles from deteriorating.
If you're a skinny guy trying to build muscle, I do not recommend intermittent fasting and suggest you eat as much as possible instead.
When Should You Workout with Intermittent Fasting?
Workout timing while intermittent fasting is up for debate. It comes down to personal preference really. It all depends on what your day looks like, when you wake up, work, workout and go to bed.
I find that I'm extremely hungry after a workout. If I wake up at 5AM and workout then I'm going to eat around 8AM. That means I can't eat after 4PM if I'm doing 16/8 intermittent fasting.
If I don't go to bed until 9 PM, that means I went without food for 6 hours before bed.
I will likely get very lean with this method, but I prefer to eat a big meal before bed because it helps me sleep.
So people on the other hand, can wake up, work out and not eat for hours without any draw backs. Like I said before, It's completely up to you and how your body responds.
I find that waking up early, skipping breakfast, eating lunch at noon working out after work at 5 then eating a big dinner at 8PM works best for me. It keeps me satisfied, energized and I rest easy.
When intermittent fasting I find it best to weight train in the evening around 5:30PM.
I wake up at 6 AM, work until 5 or 6 in the afternoon and train right after work.
After training I eat a big dinner and then go to bed within two or three hours.
With this schedule, my feeding window is 12:00 PM – 8:00 PM.
I do it this way because I like to eat a big meal after I workout.
If you train in the morning, between 6-8AM, try a feeding window 8AM – 4PM.
What to Eat While Intermittent Fasting
It's best to eat all natural, whole foods while intermittent fasting. As your fasting window draws to an end, you will be very hungry.
You will be tempted to eat whatever you can get your hands on and may crave fatty or sugary foods.
This is where Meal prep can save you.
The goal is to get lean and have your body burn fat efficiently. Since you are fasted for a long time, you want to be sure to eat plenty of nutrient rich foods to fuel to keep you going during fasting periods.
If you fill your body with processed garbage, you will feel tired and run down.
As a rule, avoid refined sugar and excess carbohydrates like bread, pasta and rice.
Eat healthy snacks like fruit with peanut butter or greek yogurt. Anything processed or frozen is out of the question.
The steak and eggs diet is the perfect diet for intermittent fasting for maximum fat loss and muscle definition.
You can eat as much as you want while intermittent fasting. A high-protein, low-carb diet works best for fat loss. Try to get a gram of protein per body weight.
Just because you're fasting doesn't mean you can eat whatever you want. Eat all the healthy snacks you want but don't go overboard on candy and pop.
Try to eat a lot of healthy, hearty food. Eat as much as you want of that. When I'm doing intermittent fasting I usually have 2 BIG meals a day and several snacks within my feeding window.
You still need to get your calories and nutrients to recover and grow from your workouts.
To ensure you're making gains, have an all-natural peanut butter protein shake before bed, or at the end of your window, for extra lean protein to build muscle.
Why I Love Intermittent Fasting
Don't have to Count Calories
You don't have to count calories, macros or measure your food. All you do is eat all your food within a certain window each day.
Lose Belly Fat
I lost 15 pounds in a few short weeks with intermittent fasting, going from a 'puffy' 210 pounds to a lean 195 pounds in less than a month.
Increased Strength
I continued intermittent fasting for several months and stayed around 190-195 pound range. During this time I kept my strength. In fact I got stronger.
I repped 100 pound dumbbells 6 times in a row for flat bench press – a personal best at the time.
This is surprising because normally when you lose weight you will also get weaker. Not while intermittent fasting.
I'm More Productive
My mornings are hyper-productive when I'm fasting. I think faster and am able to get a lot more work done. I also like to be extremely focused at work in the morning and a combination of adequate hydration, black coffee and an empty stomach help me keep a sharp focus at work.
I.F. Fits my Lifestyle
I work full time, have a career, Own a business, workout 5 times a week, have a serious girlfriend I see often, family obligations, etc.
I save  lot of time by intermittent fasting. I don't have to cook or buy food often. So less clean up, trips to the grocery store, etc.
Plus, I love to eat, so when I do eat, I eat as much as I want! It's very filling and satisfying.
Intermittent fasting is perfect for people with a busy lifestyle.
I want to be lean but I also want to have energy to workout and nutrients to build muscle. Finding the balance between sustainable energy all day and not overeating is challenging. But Intermittent fasting makes it a little easier.
It's perfect for the "Casual Trainer"
If you're a hardcore bodybuilder or trainer that lives in the gym and you eat 6-7 meals a day and that's all you do then by all means eat 6 meals a day and God Bless. That's your life and your choice. That is a lot of time cooking and eating. You always have to carry your meals around with you. Eating a meal every few hours is a chore. And I hate chores.
But, if you work and workout and want to stay strong and lean and not have to carry around meals or be eating all the time than intermittent fasting is perfect for you.
It's all about creating a lifestyle that works for you. Intermittent fasting is an awesome choice for busy trainers on the go.
My stomach might growl every once in a while but drink some water or black coffee and you won't even notice it after a while because your body will adjust.
Beginner Intermittent Fasting Tips
Intermittent fasting might take a few days to get used to. Especially if you're used to eating several times a day.
You might feel hungrier than usual the first week or so until your body adjusts to your new eating habit.
If you do happen you get hungry  just eat eat more food within the window.
You'll learn how much food you need to eat to as you practice IF.
Intermittent fasting is a good plan to cut weight for spring break or summer or if you want to look ripped for the beach. You can also use intermittent fasting for extended periods of time.
Our ancestors fasted and it made their bodies lean and strong. They woke up. worked in their village or dwelling then went hunting. Brought their kill back and had a feast. They ate one or two times a day if they ate all.
Sometimes they went days without a meal. The majority of their diet was animal meat (protein and fat).
They were tall, athletic, lean and strong as a result of this lifestyle. This type of fasting would be closer to the 5/2 fasting plan I mentioned above.
How Does Intermittent Fasting Work?
You're body gets energy from food. Normally you'll eat 3 meals a day, morning, noon and night.
If you don't eat your body needs to get energy from somewhere and if there's no food in your belly your body begins to use your fat stores for energy. Your body burns fat in a fasted state.
"But won't I lose muscle mass!? if I don't eat for such a long time?"  You might lose a little if any at all.
If you used to eat 3000 calories in 6 meal and now you eat 3000 calories in 2 meals do you think you'll lose muscle? Most likely you will gain more muscle eating two meals a day because of the growth hormone production increase when fasting.
There have beens studies done where people did just this – They at the same number of calories but one group ate calories throughout the entire day and the other group ate within a feeding window. The intermittent fasting group lost an average of 3 pounds more body fat compared to the other group that ate all day.
Most of the weight lost will be fat if you lift 3 times a week.
Intermittent fasting helps put your growth hormone production into overdrive. Up to 1000%+ in some cases.
This protects your muscles from breaking down and will actually help them grow if you eat enough.
Plus there are plenty of examples of high-performing athletes that build muscle and stay top of class by eating only one meal per day!
Pro football legend Herschel Walker and Bodybuilding Champion Serge Nubret preformed at elite levels eating 1 meal a day.
That being said you might lose 1 or 2 pounds of muscle for every 10 pounds of fat. You can minimize or eliminate this effect by eating enough protein.
Even if you lose a small amount of muscle you will actually look more muscular because your losing fat which allows your muscles to show through.
Intermittent fasting is perfect if you want to stay lean and can't hit the gym as much as you'd like to. You can maintain your ripped-ness by practicing intermitting fasting daily and training 2-3 times a week.
Common misconceptions about Intermittent Fasting
won't fasting slow my metabolism? some say it might. remember, science and medicine are theories. results are different for everyone. it's best to try fasting for a few weeks and see how your body responds. then you'll know for sure. The worse that happens is nothing and you stop fasting and things go right back to normal.
Sources: 1. Intermountain Medical Center. "Routine periodic fasting is good for your health, and your heart, study suggests." ScienceDaily. ScienceDaily, 20 May 2011. <www.sciencedaily.com/releases/2011/04/110403090259.htm>.
Medical Disclaimer: Always consult a Doctor or licensed physician before starting a new diet, training routine, or fasting regimen.