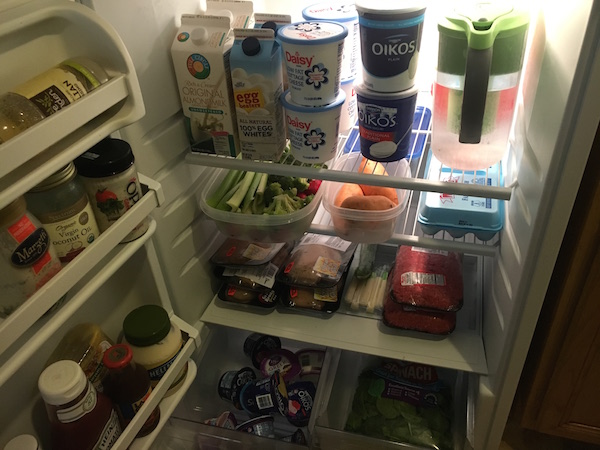 Subj: A broke college Students guide to Ultra-Cheap Bodybuilding Meal Plans to Make Massive Muscle Gains Without Spending a Fortune.
This is the bodybuilding advise I wish I had in high school.
If you want to make serious muscle gains, you need to take your diet seriously.
That means eating enough of the right stuff to get big and strong.
But, if you're a youngin' you're probably not flush with cash.
This can lead to wasted workouts because it doesn't matter how hard you train, if you don't eat you won't grow.
If you're short on cash and trying to make ends meet while preserving your gains, this guide is exactly what you need.
In this post I'll show you all the tips and tricks to bulk up on a shoestring budget.
Bodybuilding Meal Plan to Bulk Up on a Budget
This post will show you how to maximize every dollar to maximize your muscle gains.
To get big, you must eat big, and that means consuming a lot of calories. You need a lot of protein, carbohydrates and healthy fats.
For a young guy trying to get big, eating three large meals a day with 2-3 snacks between meals is a good meal plan to start with.
I don't need to write out everything down to a 'T' here, but I'll provide you with concepts for you to use as guidelines to make your own decisions. This gives you flexibility to succeed your way, depending on your unique circumstances and food preferences.
There are only three guidelines to follow:
#1) Eat a protein Source, carbohydrate source, and something green with every meal.
#2) Snack on bagels with peanut butter, Yogurt, Cottage Cheese, and Protein Shakes with Whole Milk.
#3) Get between 1-1.5 grams of protein per pound of bodyweight. Eat as many carbs as you can for energy and easy calories.
Cheap Bulking Shopping List
Protein Sources
You can find Chicken Breast for $1.99 per pound or Beef at $2.99 a pound.
Eggs, Tuna, Beans, Lentils, Peanut Butter
Whole milk, Cottage Cheese and Yogurt.
Carbohydrate Sources
Rice
Oatmeal
Barley
Wheat Bread
Bagels
Pasta
Potatoes
Vegetables like Broccoli, Kale, Cabbage, Carrots, Spinach and Lettuce. Make salads with vinegar, olive oil and salt. (just like they do in Italy).
Stick to those items and you can do some damage with $40.
Healthy Fat Sources
Butter, Olive Oil.  Skip the vegetable oil. It's poison. Pay a little extra for olive oil.
Other Items:
Go ahead and buy frozen pizza's if you see them 4/$10. Just concentrate on training hard, building muscle and don't stress out about a little extra fat. You can always cut later.
Supplements
Supplements are a luxury for the broke college kid, but if you have cash to spare, buy protein powder for extra muscle building potential – I recommend the follow brands, ranked in order of quality, lowest to highest:
Bodybuilding Grocery Shopping Tips to Save Money
Make a list of for items. A long list. Go shopping every week or two. When you shop, only buy what's on sale. If you have a list of 40 items, at least 15-25 will be on sale at any given time.
Stock up when there's a good deal.
Buy in Bulk, Order on-line, you can find great deals on can goods and other nonperishable food items.
Ask your family for Costco or Sam's Club gift cards. Shop strategically and $100 at one of these places will get you a months worth of food. I've heard a gift card to one of these places allows you to shop there without a membership.
I shouldn't have to say this but I will, Do not go out to eat. It's expensive and the food is low quality. Buckle down and commit for a while and you're progress will be well worth the sacrifice.