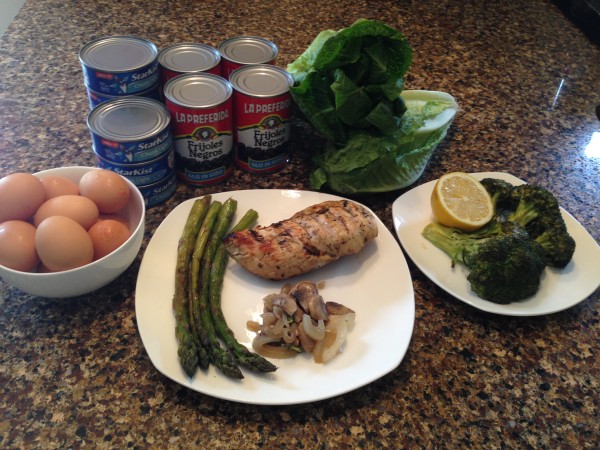 Subj: Eat the Slow Carb Diet to burn fat, gain muscle, and have balanced energy—————
This post was inspired by Timothy Ferriss book, "The 4-Hour Body".
The slow carb diet is a great way to lose weight without starving yourself.
This diet is effective even without weight training or working out in general.
There are claims that people have lost 20 pounds in 30 days without exercise.
The Slow Carb Diet is all about simplicity. Just follow a few simple guidelines and watch the fat melt off.
Don't eat white starchy food
That mean no potatoes, pasta, rice, or bread. Anything that is fried or has breading is not allowed on this diet. The only exceptions are rice and potatoes but they can only be consumed within an hour of a weight training workout.
Another thing I picked up from the "4-Hour Body" was that chlorine dioxide is used to bleach flour and this combines with the protein in these foods to create a compound that is used in labs to induces diabetes to rats.
Crazy stuff. But not too unbelievable. It also helps solidify why I've reduced consumption of bread and any refined wheat product.
Don't drink calories
No beer or mixed drinks.  It's too easy to guzzle down extra calories when you drink them. This does nothing but hurt your progress. The only exception here would be a glass or two of red wine daily or protein shakes.
Don't eat fruit or refined sugar
Sugar is used by the body as quick energy. Sugar that doesn't get used by the body gets stored as fat. Avoid sweets, candy and canned fruit.
And, finally, my favorite part of the slow carb diet:
Pick one day per week and eat anything you want.
Avoid snacking if you can. If you want a snack eat plain almonds, cashews, walnuts, or peanuts. If you need something sweet have a non fat greek yogurt.
This sounds like a boring diet and at times it can be since you're eating the same stuff over and over. Here's a more complete list of foods that are acceptable to eat on the Slow Carb Diet. This should help you add some variety to your meals:
Protein
Beef
Chicken
Cod
Eggs
Goat
Haddock
Halibut
Herring
Lamb
Liver
Mackerel
Mahi Mahi
Perch
Pork
Red Snapper
Salmon
Sardines
Shellfish
Tilapia
Tuna
Turkey
Vegetables
Artichoke Hearts
Asparagus
Avocado
Bamboo Shoots
Bell Peppers
Broccoli
Brussels Sprouts
Cabbage
Cauliflower
Celery
Collards
Cucumbers
Dandelion greens
Eggplant
Garlic
Green Beans
Iceberg Lettuce
Kale
Kimchi
Leeks
Mixed Vegetables
Mushrooms
Olives
Onions
Peas
Peppers (Hot, mild, sweet)
Radish
Red cabbage
Romaine Lettuce
Saurkraut
Spinach
Squash
Tomatoes
Turnip Greens
Yellow pepper
Zucchini
Legumes
Black beans
Black-eyed Peas
Kidney beans
Lentils
Navy Beans
Pinto beans
Red Beans
Olive oil and Coconut oil can be used for cooking as they are a source of heathy fat.
Drink a lot of water on this diet. Try to drink a gallon of fresh water each day. Drink coffee if you need a boost and limit diet pop to one can/glass a day.
The Slow Carb Diet for the Weight Trainer
If you are lean and trying to build muscle, the Slow Carb Diet is great to keep body fat low. However, there are two additional rules that apply to the Slow Carb Diet if you are a weight lifter:
You can eat potatoes or rice within an hour after a weight training workout
You can eat cottage cheese and protein shakes to get extra calories and protein.
Weight trainers need the extra calories to keep energy levels up and build muscle. Carbs from potatoes and rice provide the extra  energy you body needs and cottage cheese and shakes get in much needed protein.