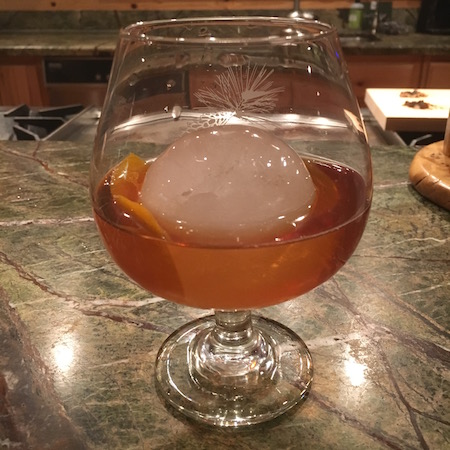 Subj: Alcohol and Weight Training: Does Drinking alcohol while doing a weight training program impact your muscle gains?
[This Article is under Construction]
Alcohol is one of the most consumed substances in the world. Every culture has a particular drink preference: Italians have wine, Russia has vodka and Germany has beer.
Alcohol has been ingrained in human culture for thousands of years.
People use it to cut lose and unwind.
But what if you're trying to build muscle? Is beer going to help you?
If you're a weight trainer, most of the physical effects of alcohol consumption are negative.
You should avoid alcohol if you want to maximize your gains.
However, most people aren't trying to be Mr. Olympia and might opt for a cold brewskis once in a while.
Drinking alcohol is OK for dirty bulking. However, alcohol should be avoided if you want to get ripped.
Lifting hungover sucks. You're dehydrated, weak and feel miserable.
You have to live a little, and if you want to drink a beer than
Drinking a beer or glass of wine a day will probably not have any significant impact you can notice as long as you're training regularly.
Back in collage I drank frequently. Now I drink every once in a while, and when I do, I feel it. I'm much more sensitive to it now that I don't drink often.
There are a few things to consider when drinking alcohol:
Beverage proof and total calories.
You already know that a calorie is not a calorie. When it comes to alcohol, the alcohol calories actually interfere with protein synthesis which hinders muscle growth after a workout. The more 'pure' alcohol you consume, the greater this effect.
If you're trying to gain weight, stick to beer and wine.
Beer and wine have low alcohol content compared to liquor and have carbs.
For the vast majority of people, bodybuilding is a life enhancer.
What I mean by that is, bodybuilding shouldn't control your life (unless it is your life – as in you make a living from bodybuilding).
You have work, family, friends, and life goals and ambitions. You might want to travel or rebuild a car from the ground up, or maybe spend time with some relatives at a grad party or reunion.
Whatever it is, you need to spend time enjoying life. Use bodybuilding to enhance that enjoyment by looking good, being healthy, and having energy to do the things you love.
Part of having a good life is doing the things you enjoy most. So, when friends ask you to join them for happy hour, don't sweat it – Go out and live a little.
In this post I've put together three low calorie drink options that are your best bet when drinking and keeping calories to a minimum.  If you find yourself with some time to unwind here are your three go to drinks with the fewest calories…
Before we get to the drink I just want to be clear: What I'm saying is it's A-O-K to have a drink or two with friends and family (if you're legally old enough to drink – if not, stick to chocolate milk).
What I'm not saying is go out and get smashed every Friday and Saturday night. Moderation, my friend – go easy on the sauce. If you go hard at anything, it shouldn't be drinking, it should be your job, your workouts, and quality time with your Mrs. (you are married, right? 😉
Anyway, loosen up, keep it light, and have some fun. These are three low-calorie drinks you should stick to to.
The Best Alcoholic Drinks for Lifters
Vodka & Club Soda
1 jigger (1.5 ounces) of vodka = 100 calories. Mix 3 ounces of your favorite vodka with 9 ounces of Club soda and you've got a 200 calorie cocktail that goes down nicely.  One or two of these won't derail rail your diet, so go out and live a little. Toss a lime wedge in there to make it look like you've really got something.
Vodka & Water
Similar to the drink I mentioned above. Pour in some vodka over ice and mix with clean, cold water. Add mineral water if you're fancy like that. Stir it up or give it a swirl to blend the liquids. Grand total: 200 Calories
Whisky and Diet Coke
Pick you favorite whiskey or Bourbon and pour 3 ounces into a glass. Add 9 ounces of diet coke and that equals 210 calories. It's a solid drink that's low on calories and is a good alternative to the vodka drinks above.
Note: Pick the original, unfavored liquor  – Avoid the flavored stuff. This isn't college anymore. Plus the flavored stuff has added sugar and artificial flavorings. No bueno.
BONUS
If you need a little flavor in your life, pick up some Crystal Light. Put a packet in your (vodka) drink to sweeten it up or squirt some of the liquid stuff in there. Whatever works for you. Crystal Light has almost no calories so you can add flavor without adding pounds. Pick up some portable powder tubes here, Just throw one in your pocket before your go out –> (amzn)
DOUBLE BONUS
To keep the waistline under control while drinking, don't over eat. It's easy to over eat when you've had a few and get the 'Drunchies'. Eating with the drunchies usually results in two step back. When you're under the influence you have a larger appetite and eat more than when you're sober.
You also use less discretion because the alcohol effects your judgement so you're more likely to eat crappy food.  Those extra, crappy calories are piled onto your drink calories. Unless you're a hardgainer on a heavy bulk, this should be avoided.
Do you know of a good low calorie drink or cocktail? What do you think are the best alcoholic drinks? Share in the comments below!
TRIPLE BONUS!!!
Get a cool mini-bar for your man cave here
Disclaimer: Don't drink and drive. Don't drink underage. Don't drink and lift. Use moderation when you do drink. It's bad for your health.