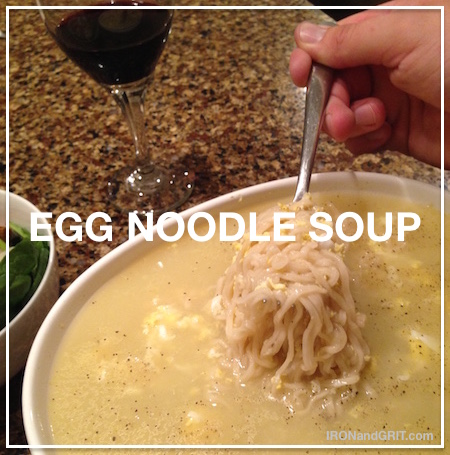 Subj: Easy to make, great tasting egg noodle soup that's loaded with protein, carbs is a cheap bulking meal idea perfect for bulking on a budget.
This egg noodle soup recipe is a quick and hearty meal or snack.
This recipe is perfect for the broke college kid trying to make gains without taking a hit to the wallet or the bodybuilder on a budget.
Hell, this recipe is perfect for anyone that wants a fast, easy and tasty way to get more calories and muscle-building protein into their diet.
It's a simple recipe and only requires two ingredients:
Eggs
Your favorite flavor Ramon Noodles
Ramon is cheap and easy to make. Eggs are also cheap and easy to make.
Put them together and you have a golden delicious dish that will pump up your puny muscles.
I borrowed this recipe from my cousin. He trains like an animal and was drafted by the New York Mets.
We met up recently at a family gathering and discussed weight lifting, workouts and nutrition. (quick note – any time you get the opportunity to learn from someone more knowledgeable that you, take it. You'll learn things that will help you for as long as you're alive.)
He let me in on this quick and easy snack that will fill you up, provide some good calories, and costs less than one whole American dollar.
Aaannnd, Here we go…
Cheap and Easy Egg Noodle Soup
Step 1) Get yourself some eggs and a pack of your favorite ramen.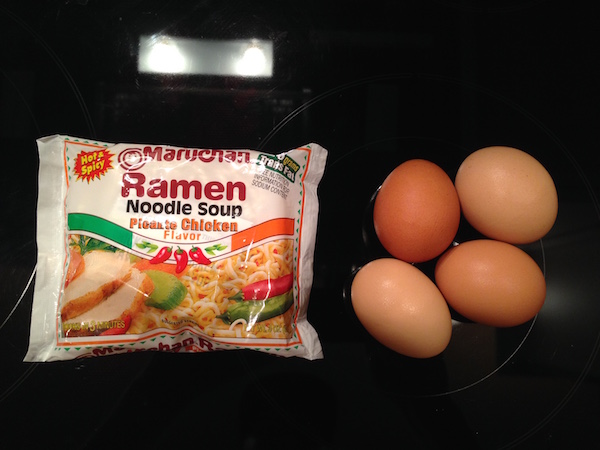 Step 2)  Fill a pot just over 1/3 full with water. Drop in the ramen noodles once the water is boiling.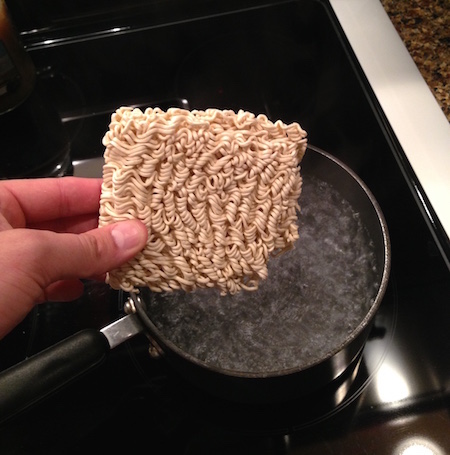 Step 3) Cook the noodles until they break apart easily with a spoon (about 2-3 minutes). Reduce the heat to low. Crack your eggs into the water with the noodles.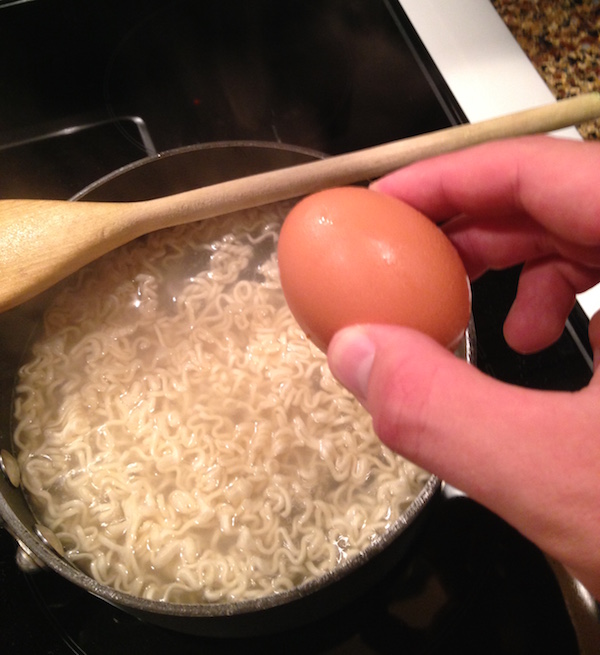 Step 4) Slowly stir the eggs with the noodles. You want your eggs to be solid but wispy with some egg chunks. Stir in the spices from the spice pack (The spice pack is full of sodium. Skip this step if you want to keep you sodium intake low). Stir until the egg bits are solid. This should take about 2 minutes.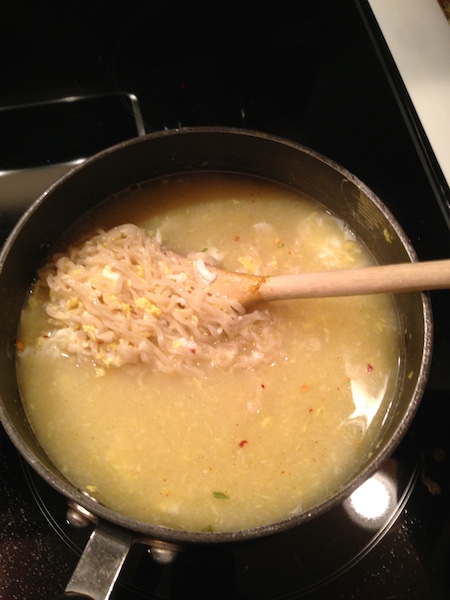 Step 5) Pour your egg noodle soup into a large bowl. Grind some pepper over it or splash it with some hot sauce.  Pair it with side salad and some vino. and WHABAM!
You've got a delicious snack with 35 grams of protein and some carbs to help you recover from a hard workout.
Double this recipe and you have a real meal with over 70 grams of protein for under a buck.