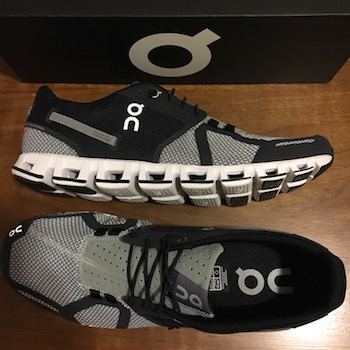 Hailed as 'The World's Lightest Fully Cushioned Running Shoe", On Cloud Running Shoes deliver as promised.
Although I'm more into alternative methods for cardio besides running, Summer is here and I love to run outside in the daytime heat.
I discover On Clouds while planning my own form a "minimalist travel".
When planning my trip to Italy last January, I wanted to pack light. I was going to be in Italy 10 days with just a backpack and a carry on.
My goal was to have only one pair of shoes for the entire trip. That one pair of shoes had to be athletic enough to run in, comfortable enough to wear all day and stylish enough to dress up to some degree.
I needed them to be stylish enough to wear out to a nice dinner without feeling self conscious.
During my search for the perfect 'unicorn' shoe, I stumbled across On Clouds. I liked them immediately. However, unfortunately, I didn't buy a pair for myself right away.
It was the Holiday season and Christmas was fast approaching, so I bought a pair of On Clouds for my girlfriend (who is an avid runner) instead.
She loved them and I loved them too. I love them so much that I was jealous convinced to buy my own pair.
On Cloud Running Shoes are Form and Function for Your Feet
On Clouds Make it Feel like I was running on a cloud. Especially after upgrading from my 7 year old cross trainers.
I bough the "Cloud" style sneaker, laced them up, took off and haven't looked back. These shoes are awesome. They are light weight and springy. They are comfortable plus they look sharp. Most running shoes are ugly as sin. On Cloud running shoes look great.
On Clouds are engineered in Switzerland. The designs are inspired by the altitude and rugged terrain and as a result are light and airy feeling yet study and tough.
They are modestly priced with most styles landing in the $120-150 range.
10/10 will buy another pair.