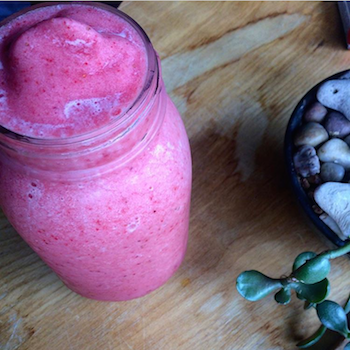 Subj: Vegan Smoothie recipes to build muscle and get ripped.
I've always been skeptical of veganism. Especially the ability to gain muscle with a vegan diet.
That was until I saw a friend that I haven't seen in years.
I reached out to him after seeing his Instagram and thinking to myself, "Holy shit – this guy is in great shape."
I remember him being thin but now he's shredded. Borderline jacked, actually.
Arie Kohler (@thelownfox) is a male model who has lived and worked in New York city and Miami.
I learned that he has been eating vegan diet for five years to fuel his active lifestyle, build muscle, torch body fat and even recover from a serious accident.
In this posts he talks about how he got into vegan diet, the benefits of eating vegan, his training routine and favorite vegan smoothie recipes.
The Benefits of a Vegan Diet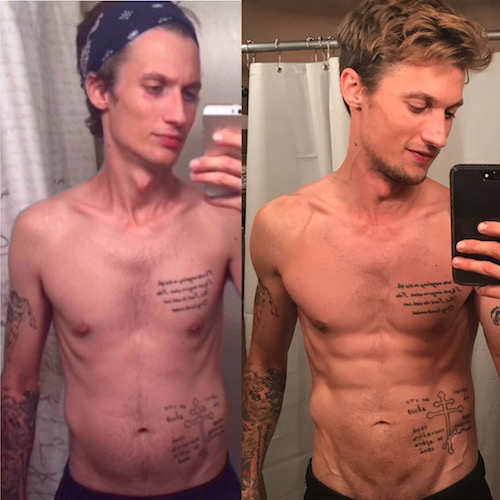 After talking to Arie, I began to understand that vegan diets have many benefits for trainers.
Initially, I thought building muscle or any straight/size would be tough, if not impossible, without animal protein.
But after seeing my old friend my perspective began to change.
Arie uses a fruit based, raw food diet to support his active lifestyle.
Most of the calories he consumes each day come from fruit smoothies. The smoothies fuel his intense workouts and help him get into top shape.
Enter Arie…
(From this point on, Arie's comments will be in italic text. My comments will be in regular text.)
The Vegan Diet for Building Muscle
"I've been vegan for 5 years. One of the main things I've noticed is increased recovery. Plus, I have a ton of energy to live an active lifestyle.
Overall, I have improved health including better digestion and overall sense of wellbeing. I maybe get sick for a couple of days once a year, overall tiredness is gone.
My knees used to get sore if I trained too hard or was on my feet too much. Now I can go all day without my knees being sore (I walk/run about 10 miles a day on top of any other movement to get around).
I also notice I am more able to push my limits further when working out.
Building muscle is actually easier now than it was before I was vegan. Probably because I have more energy for more frequent and more intense workouts.
I don't take in any bad cholesterol but still eat certain things to get good cholesterol.
My body is a lot more alkaline now. Disease and health issues arise when you have an acidic body. Cows milk for instance is so acidic to the human body that it actually leaches the calcium from our bones which is why countries that consume the most dairy also have the highest rate of osteoporosis among its people.
I don't get headaches anymore and my workout recovery time is so so so much quicker than on a traditional western diet.
That's why I eat a HCLF Vegan Diet.
The High-Carb Low Fat (HCLF) Vegan Diet
First off, a vegan diet is one that includes no animal products whatsoever.
No meat, eggs, milk or anything that is or comes from an animal.
The idea is that plant based foods are easier to digest and overall better for health.
You will typically consume fewer calories and avoid toxins found in animal products such as synthetic hormones, parasites, etc.
There are many varieties of vegan diets that are modified to individual tastes, but most revolve around fruits, vegetables, whole grains, beans, nuts, and seeds.
The following are common themes in vegan diets:
Eating raw foods
Eat whole grains or pasta at dinner
No oils (olive, coconut, etc.) and low sodium (under 1,000 mgs daily).
5 to 10% of daily calories from fat
2.5 or more liters of water per day
Unlimited amounts of food – no need to restrict or count calories
Low sugar
Eat only whole, unprocessed foods
However, the HCLF vegan diet contains a lot of sugar. Almost entirely natural sugar from fruit.
The High Carb Low Fat version of the diet includes additional benefits of giving the body and brain an unlimited supply of natural sugar which is the primary fuel source for the brain and body's cells.
The HCLF vegan diet is an easy, natural way to burn fat and boost energy levels.
"I eat a HCLF vegan diet which just means high carbs and very low fats rather than eating more fats.
Also, the food I eat is primarily raw. Which means the carbs I get are good carbs that've broken down already so your body can metabolize them. Best way to lose fat weight!
In total I get at least 2,500 calories a day and try to get 3000 calories everyday.
I don't really track macros but keep Fat below 50 grams, eat at least 135 grams of protein and land somewhere between 300-600 carbs everyday depending on what I eat.
I get most of my calories from smoothies. 2 or 3 a day. And maybe have some fresh fruit and a cliff builder protein bar."
5 HCLF Vegan Smoothie Recipes for Increased Energy and Muscle Recovery
Here are 5 vegan smoothie recipes that look freaking gorgeous and taste even better than they look.
Add in water, soy milk or almond will to get the desired texture and consistency. Instead of using ice use frozen bananas and berries. Then blend everything up.
The smoothie ingredients and macros are under each picture.
Green Machine: Spinach, Kale, Lemon, Mango and Banana Blend
"The greens I would have in the morning as opposed to having coffee to jumpstart my day."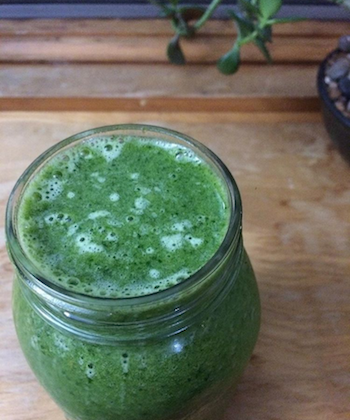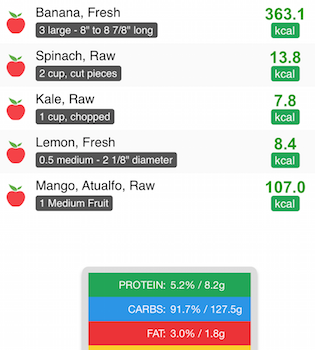 Classic Strawberry Banana Vegan Smoothie
The bottom one has a scoop of vegan protein powder added giving it a lighter color.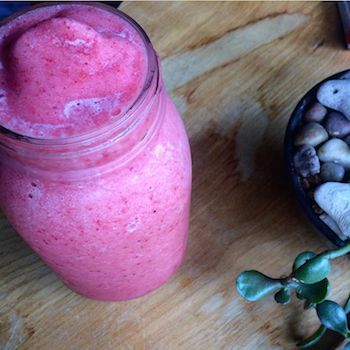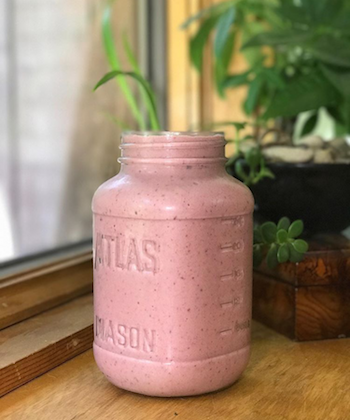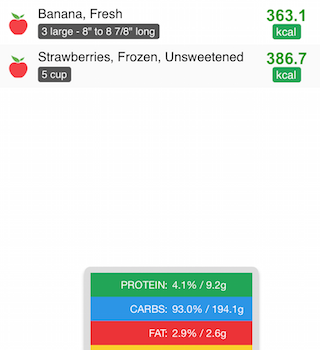 BuilderBar Chocolate Recovery Protein Shake
Throw in a Clif Builder's bar and add a scoop of vegan protein powder for enhanced muscle recovery.
The chocolate one which is by far the most simplistic for recovery (I have some that are full of tons of stuff that I drink for recovery with blueberries and such as well).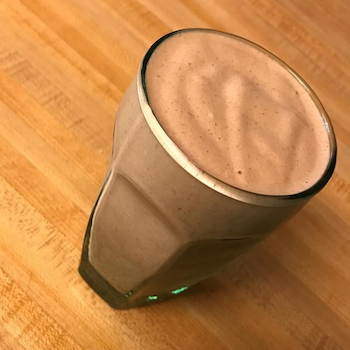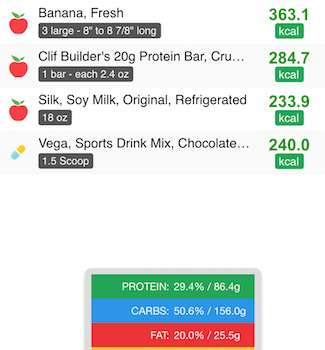 Banana and Ataulfo Mango Vegan Smoothie

Contains just what the title says.
Build Muscle on a Vegan Diet with this Workout
Arie workout routine has him training 5-6 times a week.
Workouts are typically 1-2 hours consisting mostly of calisthenics, explosive movements, weight training, bodyweight training, and biking.
Sometimes split up throughout the day depending on the activity.
This is my main workout and I tie others in throughout the week but this is my base for upper body:
DIPS – on parallel bars for usually about 5 sets of 10 reps.
PUSP UPS – 5 sets of 20
PULL UPS – of different grips for a total of 5 sets of 7 I also do some leg raises to further engage my lower core.
CURLS – with 30lb dumbbell 5 sets of 10 reps
DUMBBELL FLYES – As needed to work the chest muscle to give them a good shape.
I then tie in other exercises each different day. Then for legs I walk an average of 8 miles throughout the day or will cycle 3 miles. I also do squats and deadlift.
I only do a bar ab workout and crunches maybe once a week. Calisthenics engages your core so well so no need for much isolated ab work.
Be sure to follow Arie on Instagram @TheLownFox for more vegan smoothie ideas and all around cool pics. All photo credit belongs to him.