Welcome to Iron and Grit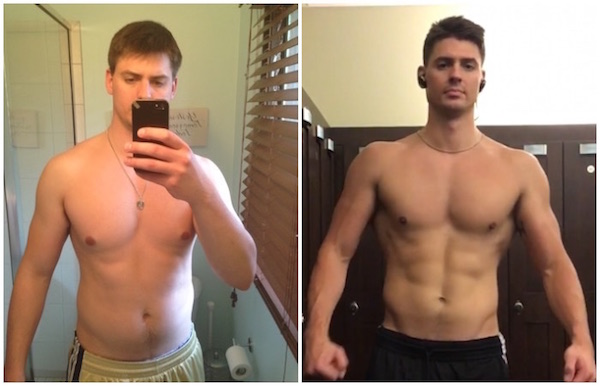 Hi there,
My name is Jordan and I created Iron and Grit to show people how to live a better life through fitness.
Iron and Grit is dedicated to making fitness simple, rewarding and fun.
Iron and Grit as a platform to share the knowledge and systems I use to stay healthy, build muscle and burn fat.
Iron and Grit is Your FREE Online Fitness Resource
Fitness has been a cornerstone of my life for a long time and I'm addicted to the lifestyle.
I know the benefits of fitness first hand and want to share the experience with you. My hope is that you read something that helps you achieve what you're striving for!
Throughout my 10 years of weight training I've done it all:
Learned the fool-proof way to burn fat fast!
Discovered the secrets to build muscle fast without using dangerous drugs.
Found the short-cut to six-pack abs. (It's probably not what you think.)
Deadlifted 455 pounds without any equipment. (No belt, straps or other type of assistance.)
Tried 100's of workouts, programs, routines, and techniques to gain strength and know which ones work best.
Transformed my physique from soft and chubby to rock hard and ripped.
Completely changed people's physiques, doubled their strength, increased their muscle mass, and helped them lose fat. (Read my favorite client testimonial here).
And I've distilled all my knowledge and experience within Iron and Grit for you to have for free.
Why am I doing this for free?
Because I love fitness and want to share my passion with you! So you can learn and build something that makes you happy.
So, I encourage you to devour the articles on this site and give fitness a try!
If you have questions along the way, I encourage you to leave a comment on the site and I will help you if I can!
Popular Articles
I hope you enjoy the articles on my site and that they benefit you. Below are a few article hand-picked by me to get you started:
Articles about Gaining Muscle and Losing Fat
Popular articles about bodybuilding, training and building muscle
Popular articles about diet, nutrition and supplementation
Iron and Grit Social Media
Online Personal Training
I offer professional personal training service. Please see my Online Coaching page to learn more!
Iron and Grit Apparel
Iron and Grit takes a lot of time, effort and energy to bring you the best and most useful content. It's a solo operation so I can control quality.
So if you want to support me please head over to ironandgrit.net to purchase a high-quality and extremely stylish shirt!
I appreciate your support and hope you get some value out of Iron and Grit!